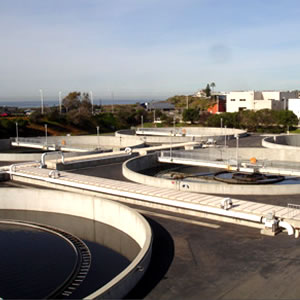 EWA is staffed by highly skilled professionals including operators, mechanics, electricians, and chemists. The work of these employees is critical to ensuring the EWPCF operates in compliance with its regulatory permits and protects the environment. Due to the complex treatment processes utilized onsite, it takes several years for new employees to become fully trained. As a result, EWA offers various development programs that increase the knowledge and skills of staff, and aid in retention.
---
Professional Qualification Standards (PQS) program: This program was established to ensure a consistent base of knowledge for operators and mechanics. Prior to passing probation, new employees must complete a workbook covering theoretical and practical aspects of their job, a written exam and an oral exam.
Employee Recognition Program: Development awards are given to employees for continued education or professional certifications that enhance their value to the organization.
Tuition Reimbursement Program: Employees are reimbursed for successful completion of coursework from an accredited institution that helps meet the needs of the organization and provides opportunities for advancement.
Succession Plan: This Plan provides career development opportunities for employees and prepares successors for key roles in the organization to ensure EWA can continue to: achieve its mission; minimize institutional knowledge loss resulting from known employee transitions; and develop and retain high performing employees.