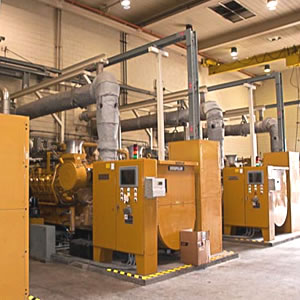 Purchased energy (electricity and natural gas) costs are a major expense for the Encina Water Pollution Control Facility (EWPCF). In 2011 EWA developed an Energy and Emissions Strategic Plan, that focuses on increasing the production and use of self-generated energy, with a goal of being energy independent. This plan will be updated in 2018.
Download Energy & Emissions Strategic Plan
---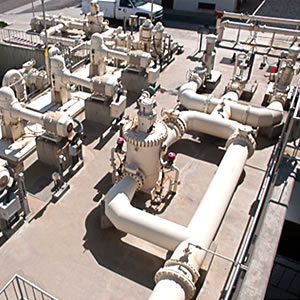 Long-Term Goal: Energy Independence
EWA has a long term goal that calls for the facility to work toward independence from purchased energy. While it is not expected that the facility will be able to achieve complete independence, approaching that target is beneficial. The current Energy Strategic Plan includes the following elements to help EWA work towards that goal.
Reducing energy consumption
Increasing self-generated biogas
Increasing self-generated electricity
Expanding EWA's cogeneration facility
Reducing air emissions from the cogeneration engines to remove run-time constraints imposed by air permits