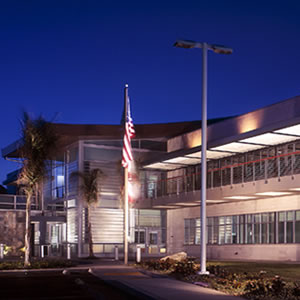 Public utilities such as EWA face complex business challenges, specifically related to providing reliable service, increasing efficiency, and protecting the environment. Applying innovative technologies and practices is central to EWA's approach to meeting these challenges, especially with respect to increasing efficiency.
The goal of this project is to better align the information management and technology activities of EWA with its business strategies through the development of a Technology Master Plan (TMP). To improve and more effectively deal with its business challenges, EWA's objectives for the TMP are to:
Support EWA's mission to be an environmental leader.
Build a fully integrated and uniform SCADA system that provides utility-wide control, full automation, and the information necessary to optimize operations.
Increase the efficiency of EWA's business processes.
Provide EWA with the requisite information to make effective decisions.
The TMP includes recommended technology implementation projects, organizational development activities, process improvements, an implementation schedule, and estimated expenditures to execute the plan over the next 5 years. The TMP enables EWA to forecast and schedule the renewal and/or replacement of critical information management and technology assets. The TMP allows EWA to project future expenditures for capital technology projects, in both the short and long term, and communicate the proposed technology enhancements to the EWA Board of Directors.
The TMP should be updated every five years prior to establishing the budget for the next 5-year planning cycle. The TMP update is utilized in planning capital technology projects with the consideration of planned and anticipated business operations requirements in the upcoming years. The implementation schedule is prepared after considering the project priority ranking and business needs such as regulatory mandates, operations plans and imperatives, and efficiency/reliability objectives.